Post by witchy on Jun 23, 2016 19:08:49 GMT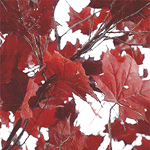 I don't think you need to know history to understand the pile of bodies, but you questioned whether that ever could happen, so I'm telling you that yes, it can, and yes, it has. The piles were started by the collision of the cavalry charges. All those dead horses and men had to go somewhere. As more men charged into the front lines and fell, they began to pile up, and then men started charging over the bodies. Eventually, the Bolton army used the shields to back the remaining men against the wall of bodies and squeezed them into an even bigger corpse pile.
It kind of seems like you're skeptical that viewers should ever get to be happy about an outcome in Game of Thrones.

I, for one, am hoping that the good guys win this thing in the end, so I'm expecting a few more hard won wins. They have to make some progress toward that at some point, and there isn't that much time left to wrap this thing up. War is horrible and horrific; it also plugs into the same human drives that make us fuck and scream, which is why people got so incredibly pumped.
As for Sansa, I think she is becoming a Machiavellian player. And like you said, better a darth Sansa than a dead Ned.
It's not necessarily that I don't think there would be piles of bodies in a battle, but I didn't understand how they could stack so high without an external physical force causing that, and the show didn't show me what it was. It was an over-the-top visual. Huge stacks of bodies just started appearing during a point where I was all ready confused by what was happening in the battle. As a viewer, all I know is what is happening in the context of the episode, and in 10 seconds they could have shown Bolton archers falling from the battlements onto growing corpse piles, or something! Anything! I'm not going to be invested in Jon suffocating under a pile of bodies if it feels less like a natural extension of the battle's progression, and more like a calculated plot point by the writers. It goes back to my sense that there was a lack of cohesion in this battle, not just from a narrative standpoint, but in tone, as well.
It's not that I think every outcome should be bad, just look at how triumphant Arya's moment with Jaqen was in episode 8. A girl has no name and an audience needs a win. But this was the centerpiece of the season, and it lacked the complexity that previous year's big episodes have had. Ramsay's lack of presence in the final half of season 6 made him feel more like a Big Boss character, just waiting around in the castle for Player 1 to show up and defeat him. Compare that to Stannis, who was an integral character that we followed all throughout season 2. The audience was kind of rooting for him to kill Joffrey, but also rooting for Tyrion to save the day.
The Battle of the Bastards felt very confused. You've got these gritty moments like Jon being suffocated, his face caked in blood and mud. Then you've got a cheesy CGI shot following a volley of arrows, a cool tracking shot over Jon's shoulder. It's like the production team couldn't decide if they wanted to match the horror of Hardhome, or the epic excitement of Blackwater and WoTW, so instead of choosing a singular vision, they decided to just mash all these ideas together and hope for the best. There was a serious mismatch in tone from one moment to the next. I wouldn't be surprised to find out Sapochnik was pushing for the nitty gritty elements, while D&D wanted more cool moments, or vice versa.
In the Inside the Episode thingy one of the Ds says that they did intend to show something they had not seen before in battles that they watched for inspiration: a pitched Medieval battle that showed what it was like inside the battle as well as the geography of it. So, you're right that they absolutely were combining two types of battles into one. I don't think their intent was cool vs. gritty, but I guess maybe that was a product. I didn't think the CGI or tracking shots looked cheesy at all. I liked them, so I guess that is the big difference in our enjoyment of the battle. I particularly liked the volley of arrows that somehow narrowly missed Jon, and then all the random things that happened just after that. It showed that skill isn't the only thing that helps you survive a battle. Luck and chance are just as important.
You're right that you don't really see the bodies piling up. You see some of it, but not much.