Post by witchy on May 18, 2016 12:34:14 GMT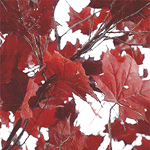 I truly love Jonathan Pryce as the High Sparrow, but my patience has run out for his long monologues meant to manipulate his 'victim' into pacified compliance. Margaery is now the 4th person (if you include Jaime) to get the hypnotist routine and I've grown weary of it as have a lot of the audience. They push the line with how long people will tolerate it before
something has to give
. Though I feel the same way about Ramsay at this point as well. Great plot device is no longer great plot device after this long. Lets move it along King's Landing!

While these scenes might be similar in structure, I don't really find them to be repetitive. It's a fresh, and new type of politicking never before seen in this series. It's one thing to get angry and wage war with a royal family like the Lannisters or the Starks, but the Faith seizing power puts the rest of the nobility in King's Landing in an awkward and uncomfortable position. This is a world where atheism is not outwardly popular, and you can't just wage war with a widely believe political institution. The beautiful irony in this is that t he wealthy use religions to pacify the poor and downtrodden, and now it's being used against them. Cersei herself said that 'the crown and faith are the two pillars that hold up this world' because she understands how powerful of a tool it can be, after all, she was using it to take down the Tyrells. Now in season 6 she is teaming up with the Tyrells to destroy the monster she created.
The High Sparrow is a fascinating character because he's straddling the line between piety and ambition. If he's simply another power-hungry politician, using the Faith to assert control, he's certainly masking it well in the conversations in these scenes, and that's what I find compelling: the ambiguity. His scenes in season 6 are unique because he's taking characters like Jaime and Marg, and pulling them out of their comfort zones, and making them engage him on his terms. They're all trying to use their unique strengths to manipulate the High Sparrow, and they all fail. Jaime's always been defined by his confidence and swagger, we've never seen him so desperate and aggressive as when he's threatening the High Sparrow. But the HS holds his ground, Jaime's brute force has no effect on him. Jaime knows that even if he strikes the HS down, he'd lose his own life, with the chilling realization that a wealthy man like himself has a lot more to lose than a bunch of nobodies wearing rags.
Tommen is trying to assert his power as the king, with the illusion that one institute outranks another. Whereas Jaime sees through the High Sparrow's act, Tommen takes his faith sincerely. Tommen is the easiest to placate, and the High Sparrow's warm, grandfatherly wisdom is something sorely missing in Tommen's life.
We're now getting the sense that the High Sparrow could use all aspects of the Seven to manipulate the people around him. Jaime was the Warrior, with Tommen he's utilizing the Crone's wisdom. Margery, who is totally at his mercy, gets the Father treatment as she awaits his judgment. He offers an olive branch to Marg, allowing her to finally see her brother, making him seem stern, but fair.
With Tommen he allows himself to appear vulnerable, pointing out his weak knees and frail body ravaged by age. With Jaime he shows the strength of his institution with a subtle but undeniable threat of violence. Just because the scenes all offer Pryce monologues, doesn't mean they are similar in tone, and there lies the greatness in Pryce's performance. His demeanor is quite different in each interaction, while still maintaining the illusion of a righteous holy man.
I really liked the way he used different rhetorical techniques with each of them. I hadn't connected it to the aspects of the Seven. That's interesting.
I think The Sparrow is absolutely sincere, but he's also fooling himself. He loves punishing other people, and there is nothing pious about that. You can see in his eyes how much he loves the power.