Post by sj4iy on Jun 4, 2015 21:52:39 GMT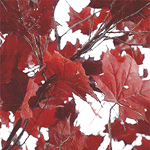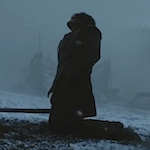 But if the last two episodes can match or even come close to what we saw in episode 8, I think it has a chance because Mad Men wasn't that good this season, and nowhere near as good as Breaking Bad's final season.
As far as Kit or Peter being nominated, I honestly don't see it happening for either of them...although I would say that Kit has had a better series this year than Peter by a mile. He's essentially become the new leading man of GoT between last season and this season. Of course, I'm sure they will submit him as a nominee (both of them), but I don't see a nomination for either of them, unless Kit's FTW scene is just outstanding beyond belief...but he's really not the right 'type' of role that gets nominated.
Guess we'll see.
It's going to take a lot more than just one good episode to convince me that it's possible, though, unless both match Hardhome in quality for it to even have a chance. I just don't see it.
As for Kit, it's not going to happen. Peter will get his nomination as before, even though he has had a slow year. The Emmys are usually very forgiving when a favourite has a slow year. They don't (often) lose interest straight away, so I think his position is safe. If nothing else, the blind-voting that absolutely does take place will see him nominated. Kit was awesome in episode 8, but Jon Snow is really not the type of character to get awards recognition (some think he's boring and he's very internal) and Kit doesn't have a good enough reputation as an actor to overcome that. I know the GoT fandom has, largely, considered him quite good since season 4, but outwith this fandom (and in particular with the non-IMDb-dwelling cinephiles), he is still considered pretty shit.
Well, I never said I thought that one good episode would win it. I said that if the next two episodes equal or surpass this episode in quality, GoT has a shot at it because Mad Men, on the whole, was pretty disappointing.
I also never said that I thought Kit would ever win an Emmy, or even be nominated for one. I specifically said that the role is wrong for the Emmys...that they don't really give awards to 'hero' types...they prefer 'antiheroes' or villains. What I did say is that he was better than Peter this season...that's just easy to see, because Peter has been more of the annoying, never-shuts-up sidekick type. He does his best work when he's in charge of something, and this season, he was never in that role. Nor has he had the screentime he usually enjoys. Of all of the leading actors on the show, Kit has done the best work this season- he's had the most screentime and the best 'moments'. Even if he gets nothing this season, I doubt many people will forget his fight with the White Walker...I have a feeling that will be one of the iconic moments of the series, along with the birth of Dany's dragons.
I don't think Peter deserves the nomination, but I wouldn't be surprised to see him get one.
Lena and Sophie have both done a great job this season, but I think Lena will be the one to garner a nomination if she gets one at all, since there is a lot of stiff competition this year.
All in all, I'm guessing this season will be much like last season Emmy-wise...all the VFX awards and little to no 'big' Emmy wins.