Post by kingeomer on Jul 3, 2015 19:50:08 GMT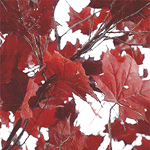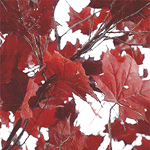 Id just like to point out that after GoT Emilia is such a bankable name that any movie she is in will automatically be successful. TG doesnt have to be successfull in any sense other than economic. A film with Arnie, Emilia and that is a Terminator movie will make its production value back just off of these factors alone.
It really won't be that simple. There are countless stars of days gone by who were "destined" for great things only to simply fizzle out. Being such a huge part of GoT will not guarantee her, or anyone's, success. She will have to be savvy with her career choices if she wants to maintain her relevance.
Emma Watson and Daniel Radcliffe aren't still relevant/popular just because of Harry Potter, it's because both have been smart with how they have managed their careers.
They are probably the two people that the younger GoT cast are going to want to try and emulate the most. Lawgend and Kristen Stewart are both also good role models for smart career moves (and yes, I know Twilight is awful, but KStew is actually a very capable and acclaimed actress and her filmography is more diverse and exciting than most people her age and even older), although both had success with various indies before their big breakouts.
So far, of the actors "discovered" by GoT (i.e. the young ones with no prior experience), Sophie appears to have made the smartest choices at the moment. Although that is entirely dependent on how she does in X-Men and how the movie does as a whole, but it's a good move on paper, so fingers crossed.
I also think you're taking for granted that TG will make back its money. With the absolutely hideous reviews and gawdawful word of mouth, it will surely will not hold well at all, and will struggle even if it manages to open with decent numbers.
I think TG makes it's money back on world wide box office. I'd be shocked if it didn't. In the US, it is looking likely it will finish behind Magic Mike XXL in this weekend's box office...and MM doesn't need to make a lot of money to make a profit-it cost 15 million to make versus TG's 170 million. MM will probably pay it for itself a few times over just after this weekend. The word of mouth and reviews might not give it legs in the box offices world wide but if it does well opening weekends everywhere, that just might be enough.
Speaking of the likes of Emma Watson, Daniel Radcliffe and Kristen Stewart...all three of them came off of franchises that were huge successes and they've made a lot of money off of those franchises. Luckily for them, they have a bit of a name that they can get movies greenlighted and afford to take a small salary on smaller budget movies. They really have not opened a movie well yet but all three of them are building interesting resumes working with good people. I think one of the smartest moves any young actor has done was when Daniel Radcliffe started doing theater work with Equus and other productions...you could see in the Potter movies how his acting really improved after that. Daniel seems to chasing interesting roles in smaller movies rather than being a box office star.
Emma just landed a role opposite of Tom Hanks in The Circle and she's playing Belle in Beauty and the Beast. Kristen Stewart seems to be embracing the interesting indie role route as well.
Sophie is part of a huge ensemble in X Men...she is really going to have to be exceptional to stand out among the likes of Hugh Jackman, James Mc Avoy, Michael Fassbender, Jennifer Lawrence (who is not coming back for future X Men movies), Nicholas Hoult and others. But X Men is a great start for her.
As for Emilia, given the fact that she has a host of other roles different from this one and GoT coming out proves to me that her career will be just fine no matter how TG does.