Post by King Tommen on Apr 22, 2015 3:24:39 GMT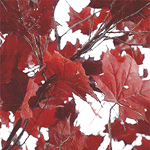 After carefully analyzing the idea - your #3 is the only one I could keep as a real concerning plot hole until I listened to some others argue it out and it made sense. Littlefinger is willing to make this gamble with Sansa openly, as is Roose Bolton, because Tywin's dead and the power is shifting in King's Landing. It hasn't happened exactly yet, but we know it's coming ... Cersei is about to go down and all hell breaks loose once the Faith Militant starts their crusade. They may be jumping the gun a bit in the show, but honestly neither Littlefinger or Roose Bolton has much to fear by openly putting forward the Sansa pawn in the game. Yes she's wanted for regicide and yes the crown could try to nullify her marriage claim to Ramsay because of her marriage to Tyrion - those are both reasonable arguments. But I'm betting they're (Roose and Littlefinger) betting that won't happen.
It's still a really risky gamble. But more than that it's terrifying to think of Sansa in Jeyne Poole's position. I am truly praying they don't go there.
Yes it's a gamble- i get that. LF doesn't gamble with people unless he knows a sure outcome though. Thats his style in the books
And they will go there with Sansa. Or else Theon's story is totally destroyed.
The faith militant would support Cersei against nullifiying Ramsay and Sansa marriage. Most likely they get married in front of the old gods, the Faith see these as 'false gods'.
So we know that
LF goes to KL AFTER he has announced the marriage of Sansa and Ramsay
Therefore its unlikely she won't have heard about it by the time he gets to KL.
book cersei would have LF put to death and he would never return to Sansa. This is unless he makes up a lie to say that this in fact not the real sansa. Although who would seriously trust LF? Olenna must get this information as this is probably what she talks to LF about in a scene they're supposed to have together (unless that is about Loras
Cersei is summoning LF to King's Landing (still under the impression that he's in the Vale) because she needs him for something. The Lannisters are desperately low on allies and do not have the ability to have eyes and ears in every corner of Westeros like they have in the past. Nor do they have the force to intimidate other houses in the far corner of the kingdom to do what they want.
Something that even the books touch on is the fact that with Varys gone, the Throne loses access to his vast spy network which provided them with most of the info from around Westeros/Essos. Qyburn in the books readily admits that he's not in the same league and doesn't possess the spies that Varys did.
They had to do some writing around this but it's completely fine. If you just can't wrap your head around it, cool. But people who solely watch the show will readily accept this reasoning without too much of a fuss. It's only the book readers that are screaming bloody murder because they can't get past that it's a pretty big change. But it does make sense. Ask your Unsullied friends after E4 and see what they say.