Post by diablotion on Apr 21, 2015 19:57:43 GMT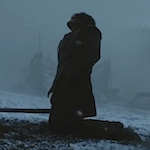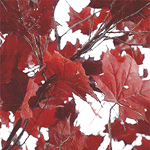 Yeah, but it's really stupid, if you really think about it.
Out of curiosity, why is it really stupid?
I mean, the idea that a 'fake' Arya marries Ramsay and Jon sends Mance Rayder in disguise to save her after he was glamoured to look like Rattleshirt seems pretty 'stupid', imo. I don't see how getting rid of fake Arya and using the real Sansa is stupid- she's the heir with all of the sons 'dead', and it strengthens the Bolton's position immeasurably. It's smart.
Well, think about it from all the perspectives.
BOLTONS: For them this is quite smart actually. They can cement their claim on Winterfell. But there are risks here, if something goes wrong and she can actually be a problem. The thing with fArya is that they could just reveal that she's a fake. Having a true blood Stark with them can be a blessing, but also a curse. Sansa has not been trained to obey, unlike fArya.
LITTLEFINGER: After throwing Robin away, he's going to give his most valuable piece away - Sansa Stark, the key to the North. To whom? The Boltons. Seems like his plan is to send Sansa to destroy them from the inside (and be a Manderly/fArya/Dustin hybrid) and join Stannis. You know, he could just join Stannis and overly complicating things isn't necessary. If his plan is to destroy the Boltons, it's weird that he lets Sansa marry Ramsay. Why it's weird? Sansa's maidenhead is extremely valuable. He's willing to give Sansa's virginity to Ramsay, just so he could destroy them from within.
SANSA: Ramsay has a bad reputation. He's 10x worse than Joffrey and a true beast in human form. He's the heir of the family who flays their enemies and betrayed her family. She just accepts the deal when LF says that "avenge them". Go to Stannis and he will give you vengeance.
Also the little fact that she's still married and D&D haven't actually done anything to explain this. What about Sansa's character development? She is built to be a player now and she becomes a victim.. again. Having a major character like this marry a monster and get raped is quite an odd decision. Theon will get to save his damsel in distress and eventually they'll meet Stannis.