Post by Singer of Death on Aug 8, 2016 16:38:55 GMT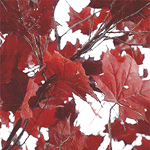 PART ONE-THE FEAST: The Mad King Aerys sits at the High Table, with Queen Rhaella (I know she wasn't there in the books but I wanna see her so who gives a fuck) and Prince Rhaegar. In the hall, it would be like Easter Egg central. Arthur Dayne (@sati wink wink) would be dancing with his beautiful sister Ashara. Catelyn Tully talks with Brandon Stark, as Petyr Baelish watches. Cersei Lannister (what I said about Rhaella) and Melara Hetherspoon sit together, gossiping as they stare at Lysa Tully. Lyanna sits with her brothers Ned and Benjen, while Robert Baratheon tries to talk to her. Oberyn and Elia sit together. Jaime talks to Barristan Selmy. Prince Rhaegar sings a love song, and Lyanna cries. Benjen laughs at her, so she throws wine in his face and storms out. Outside, she runs into Targaryen soldiers picking on Howland Reed. She tells them to fuck off, and promises Howland she'll take care of them.
PART TWO- THE KNIGHT OF THE LAUGHING TREE: The day of a melee/joust/whatever. Lyanna Stark is curiously absent. The three Targaryen guys harassing Howland Reed the previous night are involved, as are some other randoms and a mysterious knight wearing mismatched armor and carrying a shield with a smiling heart tree on it. The mystery knight defeats the three bullies. Howland Reed is pleased. The Mad King is unnerved by the masked warrior. Prince Rhaegar looks intrigued. Eventually, the masked knight disappears. The Mad King is outraged, thinking he is an enemy, and sends Prince Rhaegar out to find him.
PART THREE- THE FIRST MEETING: After riding all night, Prince Rhaegar stops to let his horse drink from a stream several miles outside Harrenhall. He notices something downstream, a shield in the mud. It is the mystery knight's shield. Rhaegar finds Lyanna, in the mismatched armor, nearby. He confronts her, but she seems harmless, and the prince is attracted to her bravery. He lets her live, and rides away, and tells his father he found nothing.
PART FOUR- THE QUEEN OF LOVE AND BEAUTY: Lyanna sits with her brothers. Rhaegar defeats Barrister Selmy in a joust. He takes a crown of blue winter roses, passes his own wife Elia, and places the crown in Lyanna's lap and names her the queen of love and beauty. Oberyn and Robert are outraged. Elia and Lyanna are both embarrassed.
PART FIVE- THE ESCAPE: Almost a year later, Lyanna sneaks out of her bedroom. She runs into Benjen, who she tells she's going out to pray. She goes outside, and sneaks to the Godswood, where Prince Rhaegar is waiting for her. They kiss or whatever and ride off together. Rhaegar asks her if she's ever been to Dorne.
tldr they should do it. Sorry for my essays lol
I want to see this so bad!! It is the greatest story in this series thus far. I also want to see it just so I can go point and laugh at everyone on Westeros.org who told me I was stupid for being convinced that Lyanna was the Knight of the Laughing Tree.
Wait, wait, what? Sorry i'm late to the party, but there are people who actually don't believe Lyanna was the Knight of the Laughing Tree?